Is Tinder Platinum Worth It? Pricing, Features, & Pros & Cons
This post may contain affiliate links. Please read our disclaimer for more information.
Tinder is pretty much the most popular dating app out there, and it seems like there's a brand new feature on the app every couple of months.
One of the newer features is Tinder Platinum, the latest paid subscription plan Tinder's rolled out.
This is the most expensive subscription tier available, and it unlocks every single Tinder feature you could ever think of.
But is Tinder Platinum worth it? And, more importantly, how does Tinder Platinum work and can it actually help you get more matches?
What Is Tinder Platinum?
Tinder Platinum is the highest tier of premium Tinder plans. It offers all of the features of Tinder Gold plus other unique perks, including:
Unlimited Tinder likes
See who likes you
Priority likes (get seen first by the people you swipe right on)
Unlimited rewinds
1 free Tinder boost per month
5 free Super Likes per week
Send messages to people before matching
Tinder passport
Tinder top picks
This is basically the same as Tinder Gold except you get priority likes and can send messages to people before matching.
Tinder Platinum Features
If you're already using Tinder Plus or Gold, you might be wondering: what extra features do I get with Tinder Platinum, and is this worth the price?
Here are the new features you unlock if you pay for Tinder Platinum.
Priority Likes
The main reason to pay for Tinder Platinum is to unlock priority likes.
Tinder priority likes mean that when you swipe right on someone, you get put at the top of their swiping queue.
In other words, if you like someone and swipe on them on Tinder, the next time they open their app to swipe, you're going to be at the top of their swiping queue.
This is even better than Tinder boosts because it forces people you like to have to swipe on you.
Send Messages Before Matching
Another unique Tinder Platinum feature is the ability to send messages to people when you Super Like them.
This is similar to Hinge and you get to include a short message along with your like to catch someone's attention.
However, one of the reasons I don't think Tinder Platinum is usually worth it is because this is a bad feature.
If you send messages before liking, you're telling that person you're using Tinder Platinum. And let's be real…Tinder Platinum is pretty extra.
You're basically broadcasting to all your potential matches; I need to pay for Tinder Platinum to land dates and get matches.
It's just a bit much, at least in my opinion, so don't use this Tinder Platinum feature if you decide to pay for it.
Unlimited Likes And Rewinds
Tinder Platinum comes with the same features as Tinder Plus and Gold, meaning you can swipe unlimited times per day and also rewind on matches if you swipe the wrong way.
Tinder Boosts And Super Likes
Recently, Tinder has changed its Plus plan and removed the free boost and five daily free Super Likes.
Now, you get one monthly boost for free and five free weekly Super Likes with Tinder Gold.
But if you pay for Tinder Platinum, you also get these perks.
See Who Likes You
Tinder Platinum lets you see who likes you just like with Tinder Gold.
And if you match with someone from your "Likes You" list, you get the gold heart just like you do with Tinder Gold as well.
How Much Is Tinder Platinum?
Tinder Platinum costs $19.99 per month in the United States. This is approximately $5 more expensive than Tinder Gold and overall, Tinder Platinum is the most expensive Tinder subscription there is.
However, it's worth noting that Tinder Platinum pricing changes all the time depending on your location.
For example, in Canada, Tinder Platinum is even more expensive than the United States. And monthly plans also change in the United States.
In short, expect to pay around $20 per month for Tinder Platinum if you live in the United States and potentially more in other countries.
You can always check how much Tinder Platinum costs as well by going into the Tinder app and tapping on the "Upgrade" or "My Tinder Plus" or "My Tinder Gold" button at the bottom of the home page.
Is Tinder Platinum Worth It?
In our opinion, Tinder Platinum isn't worth the extra cost. This is because Tinder Platinum is almost identical to Tinder Gold except it gives you Priority Likes.
The only time Tinder Platinum really makes sense is if you need to get matches as quickly as possible by using Priority Likes.
This could be the case if you're traveling somewhere new for work or vacation or just moved to a new area.
However, Tinder Platinum isn't very different from Tinder Gold, so the extra cost isn't worth it in our opinion.
Other Tinder Platinum Reviews
One of the best ways to decide if a dating app or feature is worth it is to ask other app users what they think.
So, is Tinder Platinum worth the price?
Well, here's what other Tinder app users think on Reddit:
EllaYehros says: "Bought Tinder Platinum and went from 1 match/day to 5/day on average for the first 2 months…. after 2 months, it went down to 1/day….. so not worth it…. Tinder is cheating and will get you matches in the beginning, then they will stop showing your profile."
royalxassin says: "Matches went up a bit thanks to the messaging feature, but not the amount of responses or dates, prolly cause it looks needy."
OneYellowLead says: "I just bought platinum and I have only had a positive experience so far. Greatly increase in matches."
As you can see, some users report not having much success with Tinder Platinum, while others do.
However, I've had similar experiences with Tinder Gold, and I think Tinder gives you a few bonus matches quickly but then hides the rest to try and get you to buy boosts.
In fairness, my friend has Tinder Platinum right now and is getting way more matches, but again, this is because he swipes a lot to take advantage of Priority Likes.
In short: Tinder Platinum is only worth it if you want to pay to get matches as fast as possible.
Pros And Cons Of Tinder Platinum
Pros:
You get matches more quickly thanks to Priority Likes
You don't have to tell people you're using Tinder Platinum
Cons:
Tinder Platinum isn't very different from Tinder Gold
The "Send a message before matching" feature is somewhat creepy and too much
Tinder Platinum is expensive
The Best Tinder Platinum Alternatives
If you're looking for some alternatives to Tinder Platinum or Tinder in general, you have plenty of other free and paid options.
For starters, you can use free or paid Bumble plans to get more matches. The only catch is women send the first message on Bumble.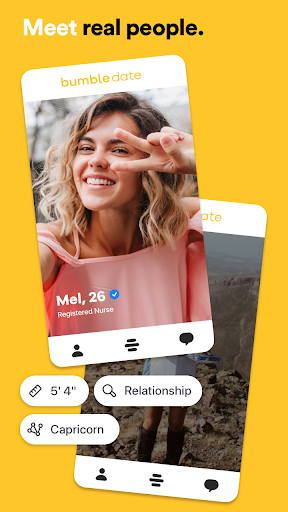 And if you're more serious about dating, I suggest trying out Hinge as well.
You only get a few Hinge likes per day, but in my experience, people on Hinge are more willing to go on dates and are looking for more serious romance.
Extra Reading – What Is A Swipe Surge On Tinder?
Frequently Asked Questions
Does Tinder Platinum Make A Difference?
Tinder Platinum can help you get matches more quickly because of the Priority Likes feature. However, you still need a good profile that has plenty of pictures and a compelling bio. Plus, Tinder Platinum is very expensive and might not be worth the price.
Does Tinder Platinum Show On Your Profile?
Tinder Platinum doesn't show on your profile so other Tinder users don't know if you're using the plan. However, if you send a message with your Super Like, the other user will know you have Tinder Platinum, so don't use this feature if you want to keep this fact hidden.
Final Thoughts
So, is Tinder Platinum worth it?
In our opinion, Tinder Platinum isn't very different from Tinder Gold, so it's not worth the extra cost.
Priority Likes help you get matches faster, so it might be worth using Platinum for a month if you move somewhere new and want to get matches as quickly as possible.
But for most people, stick with free or cheaper dating apps and plans…or you know, try meeting people in person like in the good ol' days!
Best of luck with your dating adventures!
Looking for more dating content? Checkout: