Is Bumble Worth It? (2022) – Should I Pay For Bumble Boost & Premium?
This post may contain affiliate links. Please read our disclaimer for more information.
Alright, chances are, if you use dating app, you're probably on Bumble.
With over 40 million users, Bumble has quickly grown into one of the most popular dating apps alongside the likes of Tinder.
And, as you know, Bumble separates itself from most other dating apps since women are the ones who message first on the platform.
Now, Bumble is free for everyone. But if you want to increase how many people see your profile and use some other features, you have to pay.
So, today we're covering one important question: Is Bumble worth it?
We're going over the platform, paid features, and everything you need to know to help find success on this trendy dating app without blowing your budget.
Let's get to it!
Why People Like Bumble
Apps like Tinder are, well, kind of a dumpster fire.
In contrast, Bumble feels like a more friendly, fun app that isn't just about sliding into the DMs with a pickup line.
Now, of course, the main thing that separates Bumble from the crowd is that women message first.
Compared to apps like Tinder and Hinge, this might make you feel like you're just playing a waiting game if you're a guy.
And, unsurprisingly, this is where Bumble starts to make money by letting you purchase certain perks to speed up how quickly you get matches.
What Are Bumble Coins?
Bumble coins are the in-app currency you use to pay for premium Bumble upgrades like:
Spotlight
Boost
Premium
Bumble Beeline
I'm going to explain all of these terms in just a second, but it's important to understand what Bumble coins are since they're what you use to pay for everything.
You can buy Bumble coins through PayPal or your credit card right from the app.
How much Bumble coins costs depends on the country and currency you use, but in the U.S., here's the rough cost of coins:
5 Coins: $7.99
15 Coins: $19.99
30 Coins: $34.99
Note: Bumble coins are also being removed in certain countries and no longer exist on IOS. So, iPhone users buy premium Bumble features directly through the app rather than buying coins and then buying premium features
Alright, with the different payment methods in mind, it's time to dive further into the question of if Bumble is worth it or not.
Is Bumble Spotlight Worth It?
Alright, time to cover one of the first types of upgrades Bumble encourages you to buy: Bumble Spotlight.
So, what is Bumble Spotlight?
In a nutshell, Bumble Spotlight highlights your profile so more people in your area see you for 30 minutes.
Theoretically, since more people see you, you get more swipes and, ultimately, more matches.
This is the exact same idea as using a Tinder Boost, but is Bumble Spotlight worth it?
Well, Bumble Spotlight costs 2 coins, so you're paying about $3 to boost your profile for 30 minutes.
I've gotten a free Bumble Spotlight before, and it did result in more matches, but you need to be strategic about when you use spotlight as well.
In my opinion, the best time to use Bumble Spotlight is right after dinner/before bed since this is usually when people get bored and hop on dating apps to swipe.
But, is 30 minutes of spotlight really worth it?
Well, as we're about to find out, there are other, more cost-effective ways to get spotlights without individually buying them.
Verdict: Bumble spotlight isn't worth it since you can unlock free spotlights with some of Bumble's other premium plans.
What Is Bumble Boost?
So, you might be wondering: what is Bumble Boost?
Well, Bumble Boost is the first type of upgrade you can purchase for your account.
With Bumble Boost, you get:
One free Bumble Spotlight per week
5 SuperSwipes per week (this is like a Tinder Super Like or Hinge Rose and lets the person you're swiping on know you're really interested in them)
Unlimited Bumble swipes
Ability to backtrack if you accidentally swipe the wrong way
Ability to extend the time on matches as many times as you want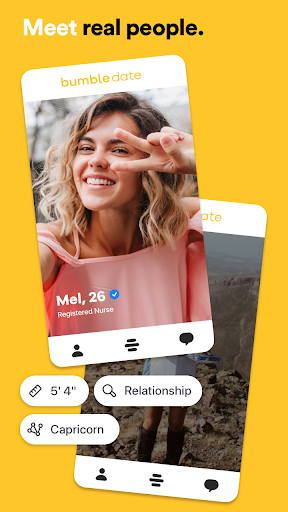 So, how much does Bumble Boost cost?
Well, here's how the prices break down:
1 Week: $7.99
1 Month: $14.99
3 Months: $29.99
6 Months: $47.99
Again, prices are subject to change and also vary depending on your currency and country.
Is Bumble Boost Worth It?
So, is Bumble Boost worth it?
In my opinion, the only useful feature of Bumble Boost is the unlimited swipes.
I mean, let's face it: extending your matches is kinda cringey and doesn't ever work (just let her go, man).
Similarly, no one uses SuperSwipes on Bumble, so you're frankly a weirdo if you decide to spend money to let a potential match know you're so desperate you're willing to pay real money for an enhanced swipe.
And, finally, backtrack doesn't really matter…just unmatch people you didn't mean to swipe on and swipe slowly enough so you don't swipe on someone you probably shouldn't swipe on.
Sure, the free weekly spotlight is nice, but in my opinion, it doesn't justify paying $14.99 per month for Bumble Boost.
What Is Bumble Premium
Recently, Bumble has come out with another upgrade option: Bumble Premium.
Basically, this is a souped-up version of Bumble Boost, and premium unlocks:
All of the perks from Bumble Boost
Access to your Beeline, so you can see who swiped on you (this is like Tinder Gold)
Travel mode so you can pick what country or city you swipe in
Ability to rematch with matches who have expired
Access to unlimited filters (so you can finally match with that 5'8, Hispanic, wine-loving, foodie who's also a Virgo that you've always been searching for!)
So, how much does Bumble Premium cost?
Here's how the prices break down in the United States:
1 Week: $19.99
1 Month: $39.99
3 Months: $76.99
Lifetime: $229.99
Definitely on the pricier side, but let's break things down.
Is Bumble Premium Worth It?
Okay, let me start out by saying that if you pay $199.99 for a lifetime subscription to Bumble Premium, please go seek help…like immediately.
You're going to find someone to date in 6 months or a year or something like that, so why lock in to a lifetime subscription that's so expensive?
Plus, let's look at the other features.
Firstly, rematching with expired matches is also desperate (the other person let the match expire for a reason).
Secondly, unlimited filters sound cool, but you're going to come across these people anyway with unlimited swiping so I don't think it's much of a selling point.
And, finally, your beeline is cool, but Bumble Premium is pretty steep in my opinion, and again, you'll find these matches eventually.
The only feature I think is notable is travel mode, which can be useful for scouting ahead somewhere if you're moving or going on vacation.
Other than that, I don't think Bumble Premium is worth the price just because it's pretty expensive and most of the features aren't very useful in my opinion.
So…Should I Pay For Bumble?
In my opinion, most people shouldn't pay for Bumble.
I don't think the premium features are much of a selling point.
Really, unlimited swiping and travel mode are the two main selling points for wanting to go premium. Otherwise, I suggest sticking with your free daily swipes and not being so impatient.
I've paid for Tinder in the past, but I've never paid for Bumble, and I just refuse to pay for dating apps anymore these days.
Between Tinder, Bumble, and Hinge, you have enough free daily swipes to find dates and get yourself out there.
Frequently Asked Questions
Now that you know if it's worth it to pay for Bumble or not, let's cover a few other questions people have about this popular dating app.
Does Bumble Work For Guys?
I'm not a dating pro or expert by any means.
But I saw this question as a related question when people were asking if Bumble premium is worth it.
Here's my line of thinking: paying for dating apps won't make them work better for you if you're having trouble getting matches.
So, I think Bumble can work for guys, of course. But instead of paying for features, consider tips like:
Getting fresh, new photos
Reworking on your bio
Asking friends (and girls) for their opinions on your profile
Not taking everything so seriously
This last point is important, I think.
Dating should be fun, and dating apps are just a tool, not the be-all, end-all.
So, before you spend your hard-earned money on dating apps, maybe consider why you need to pay to accelerate everything in the first place.
Why Is Bumble So Expensive?
Bumble doesn't really make money through in-app ads, so it makes money by charging people for Bumble Premium and other in-app purchases.
Bumble is also more expensive than Tinder but slightly cheaper than Hinge. Overall, it's a more serious dating app that Tinder but somewhat less serious than Hinge, where most people seem to use the app to really try and date.
Extra Reading – How To Be More Suave.
How Much Is Bumble Premium?
Bumble Premium costs $19.99 per week, $39.99 per month, or $76.99 for three months upfront. You can also buy a Bumble lifetime subscription for $222.99 to have Bumble Premium forever.
As mentioned, we don't think paying for Bumble premium is worth it unless you really want unlimited swiping or to use travel mode.
And, you shouldn't pay for a lifetime Bumble subscription because you might find love in a few weeks or months; after all you never know when you'll meet the right match!
Final Thoughts
Well, there you have it: a breakdown of every paid feature Bumble has to offer and the pros/cons of paying for them.
In my opinion, Bumble is worth it if you stick with the free version and focus on having fun.
Paying for Bumble Boost or Premium can be worth it if you're desperately want unlimited swipes or travel mode.
However, for most people, I don't think Bumble Boost or Premium is worth it because both plans are expensive and don't actually provide much utility.
Ultimately, this decision is up to you and your wallet, but I hope this guide has at least helped you make up your mind!
Do you think Bumble is worth it? Let us know down in the comments!
Catch you guys in the next one!