What Do Teenage Guys Wear to Bed? – 5 Most Common Outfits
This post may contain affiliate links. Please read our disclaimer for more information.
Are you a teenage boy wondering what the best pajamas are to sleep in? Here is the best answer for what do teenage guys wear to bed!
As a teenager, you may have slept over at another guy's house and wondered why everyone wears something different to sleep.
Well, it's not super uncommon for teen boys to have their own preferences when it comes to what they wear to bed.
There does seem to be a good few that are mostly used in a teen's wardrobe. Let's go over some of those picks!
What Do Teenage Guys Wear to Bed?
A teenage guy will usually wear some sort of t-shirt and shorts with a drawstring that has some sort of stretch to them. Here are the 5 most common options for teen boys to wear to sleep…
1) Loose Boxers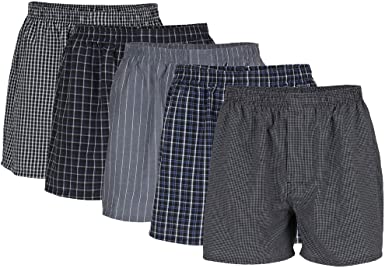 A very popular pick for many young guys out there is loose boxers.
A lot of teenagers wear this because it's not overly constricting and allows for some breathability around the crotch area.
Depending on the temperature, you might opt for a t-shirt, long sleeve, or just shirtless.
If you're looking for the exact type of boxers, try searching for "boxer shorts" online and you should find a huge variety of options that most boys prefer!
2) Pajama Shorts and a T-Shirt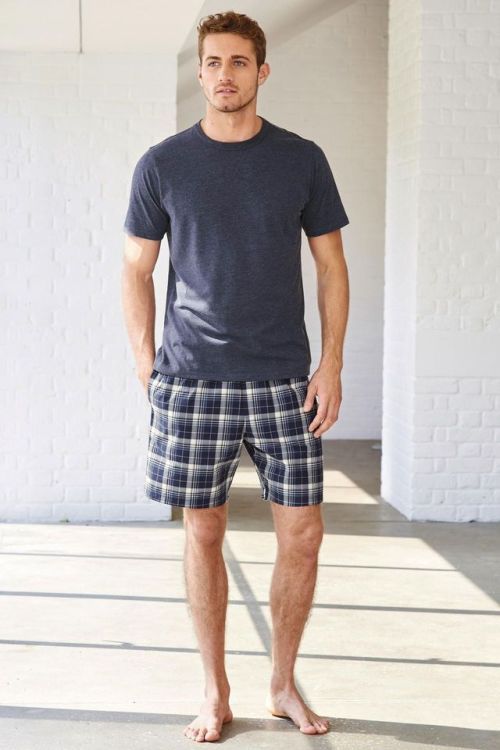 Everyday shorts aren't going to cut it here. You don't want to be sleeping in some sort of cargo shorts material for the entire night.
Pajama shorts or cotton shorts are some of the best things teenage guys can wear to bed!
They offer a ton of breathability and still have a loose feeling while still covering your legs almost up until your knees.
If boxers are a little too short for you, then definitely consider this option for your sleep apparel.
Any "stay-at-home" type of t-shirt will do just fine for sleeping as well.
Related Post: 18 Hobbies for Teenage Guys
3) Sweat Pants and a Shirt
This is a must have combo for the winter season!
Long sweat pants and a long sleeve shirt is going to be your staple to keep you warm during those colder months.
Boxers and shorts simply won't do it for you. You'll need something to conceal some heat and still offer a lot of room in the areas you need it most!
Always have a pair of sweat pants on hand for sleeping situations like these.
4) Sweat Shorts (Shirtless)
This was my favorite outfit to wear to bed as a teen boy… some simple sweat shorts and nothing else!
Sweat shorts have become immensely popular, especially amongst teen guys. They are loose and stretchy, but still keep your lower half warm.
You can wear these in the summer or winter seasons (although you might need a shirt in the winter).
One added benefit of the sweat shorts is the shape…
They're tight enough around the waist so that your package isn't flying around everywhere. They're also loose enough everywhere else for some extra freedom while you sleep.
5) Breathable Jersey Shorts
If there's one thing you've seen another teenage guy wear, it's jersey shorts… and for good reason!
They are probably the most breathable clothing items on the planet with small holes to allow airflow.
They're incredibly light to the point that you forget you're wearing them. It's like sleeping naked without sleeping naked.
Jersey shorts are also incredibly cheap, making them worth it for any teenage guy's budget.
Now that you know the most common outfits that teenage guys wear to bed, let's get into a few frequently asked questions…
Related Post: 16 Key Pieces of Advice for Young Men
Should I Sleep Naked as a Teenage Guy?
While it is an option to sleep naked, it is usually uncommon and less desirable for a teenage guy to sleep completely naked in bed.
Most guys will opt for a light weight pair of shorts to allow protection without sacrificing comfort.
Do Teenage Boys Wear Pajama Sets to Bed?
It is common for a 13 year old or 14 year old boy to wear pajama sets to bed. However, they usually grow out of them after that age.
At around 15 years old, they will likely find pajama sets to be a bit too childish and go for something a little more manly.
A simple alternative to pajama sets is to wear long sweat pants and a plain long sleeve shirt. Depending on the weather, you might need to wear something a bit shorter and looser.
Hopefully you now know what most teenage guys wear to bed. What's your favorite night apparel? Comment down below! 
Thanks for reading!